Coachella is one week away. ONE WEEK.
I may or may not be totally unprepared. There may or may not be a lot of Coachella-related posts in the next seven days as I rush to wrap up this listening party and share my festival essentials for this year. Like my adorable new
Sakroots convertible backpack
pictured above.. obsessed.
Coachella-centric or not, I think any new posts are a good thing at this point... it's an understatement to say that I took a little break last month. Which was essentially horrendous timing since I was ready to unveil my
new logo
and had about 2349835 blogging commitments to write about. Awesome.
Alas, timing has really not been in this blog's favor for a while and the last month was no different: I spent the 3 weeks after
Iceland
sick as a dog, first with bronchitis and a double ear infection, immediately followed by a killer flu. Then we spent the past two weeks moving.
Yes,
moving
. Again. For the second time in seven months.
More on that to come, but for now, it's crunch time for this lineup review. Without further adieu, here's what Saturday morning in Indio will look like:
Until the Ribbon Breaks
-
Pass
I listened to UTRB's 2015 release,
A Lesson Unlearnt
, twice and had two separate reactions to it. The first listen, I was immediately dismissive... I hated it. But in full transparency, I was prepared to be: they are at the absolute bottom of the barrel for Saturday's lineup. On a second, less biased listen, I realized that there's something there, but I wasn't sure exactly how to classify it or if I liked it. In the end, there are elements of hip hop, electronic and pop music blended into the band's debut album, but no matter what genre you hear, the overall vibe is the same: this is some depressing shit.
Coasts
-
Play
Of all the songs I've listened to so far, Coasts may be responsible for one of my new favorites. Their hit single, "Oceans" is essentially a perfect summer song:
we fell in love // right by the ocean // made all our plans // down on the sand.
With a solid EP and a polished sound, this is going to be a great set to kick off your Saturday, if you can make it into the grounds early enough. After Coachella, the Brits head out for a month on their first North American tour, so if you don't catch them in Indio, keep an eye out at your local venues.
Radkey
-
Pause
Radkey, a band of
three barely legal home-schooled brothers
from Missouri, is just pure, unadulterated garage band fun. Though they haven't released any full-length albums yet, they've gotten plenty of attention during performances at SXSW and
Vinny Chase
helped them to release their first EP. Yes, they walk, talk and rock like three teenage boys, but there's enough promise here that hipsters will want to stop by so they can say they saw them when.
Ryn Weaver
-
Pause
If Ryn Weaver isn't a true Tinder success story, I don't know who is: her music career began after
a friend Tinder matched
with producer Benny Blanco and scored an invite to his birthday party. Weaver tagged along, armed with her SoundCloud account which she then
shared with Blanco's inner circle
at the party. The rest (getting signed to Blanco's Interscope imprint, making a fan out of Paramore's Hayley Williams) is recent history. But to attribute the San Diegan's success to a dating app is to diminish the fact that she's a bonafide hustler: Weaver is poised to explode in the next year and her set at Coachella will be just a fun taste of things to come.
Andrea Oliva
-
Pass
Sure, the universal noise people jokingly use to describe house music is "unce unce unce unce." But in Andrea Oliva's case that happens to be very, very accurate. That noise is all I could hear, over and over again in all of Oliva's... songs? Mixes? Whatever, you call them, Oliva's music is nothing more than a mindless beat... which, I guess, is perfect if you're at Coachella and have lost your mind.
Bixel Boys -
Pass
Fun fact: if you ask Siri to look up Bixel Boys, she might come back with "Dicks, Old Boys." For me, that was the only entertaining thing I heard when I gave BB a listen. As you may have guessed by now, this Los Angeles DJ duo who make "underground tunes for big rooms" isn't exactly my jam, but what is my jam is their charitable efforts: 100% of the proceeds from their popular #FREELIFE jerseys
went to a charity
that puts on weeklong camps for kids whose parents are losing their battle with cancer.
Bad Suns
-
Pause
By now you've probably heard Bad Suns's breakout hit "Cardiac Arrest" on the radio. And while their
band name
evokes about as much as a stock tattoo from the 90s, their debut album
Language & Perspective
boasts plenty of fodder for alt rock radio stations. "Cardiac Arrest" may be their first overplayed single, but it won't be their last.
Jamestown Revival
-
Pause
If One Tree Hill was still on the air, I have no doubt that Jamestown Revival's performance at Tric would have secured a ginormous fanbase of rabid teenage girls. At any rate, it would have done more for them than their set at Coachella will. If I had to guess, my money would be on a stripped down set, the kind that unfortunately that tends to get drowned out a bit at the festival. Not sonically so much as by other, more interesting stimuli, like a conversation between two teenagers who are waxing dramatic about a snapchat they just received. That's not to say it isn't worth stopping by: the songs from the band's debut album
Utah
are twangy perfection.
Perfume Genius
-
Pause
I'm a sucker for piano-driven music, so the fact that this listening party is the first time I'm hearing about Perfume Genius's exceptional sophomore album,
Put Your Back N 2 It
, is downright embarrassing for me. And while Perfume Genius's new record
Too Bright
leaves the piano ballads behind in favor of bold synths, my frustration is the same: why aren't more people hearing this? Well, for starters? YouTube banned his promo vid for
PYBN2I
because, homophobia, and straight music critics seem to shy away from Seattle-based Mike Hadreas's more intimate lyrical explorations of his body, sexuality and the politics around it. Even his Wikipedia page is shockingly sparse compared to the pages of other Coachella artists who have been around for like five minutes. Whatever. This, again, is going to be a quieter set, but one of early Saturday's most talented performances.
Matthew Koma
-
Pause
Brooklyn's Koma doesn't have a full-length album out yet, but he has certainly started making friends in the right places: last year alone saw collabs with Afrojack and Tiesto. Meanwhile, lyrics like
you think you're the new sexy
//
you make casual messy,
are prime inspo for my inner 22-year-old's cryptic Facebook statuses. Sure, the pep in his pop reminds me a bit of Mika and unfortunately has about as much staying power. But if you're looking for somewhere to sway your hips and clap your hands, this is the place to be Saturday afternoon.
Benjamin Booker
-
Play
It makes sense that Benjamin Booker is playing on Day 2, since the
Jack White-endorsed NoLa resident
has spent the past year touring with Saturday's headliner. In fact, I won't be surprised if Booker's the first act that day to play main stage. But wherever he plays, this is hands-down the performance I am most excited for during the early half of Saturday. It will likely be my first set of the day and I. Can. Not. Wait. Booker's gravely voice set to upbeat indie rock guitar is just about the most idyllic way to dance away Friday's hangover.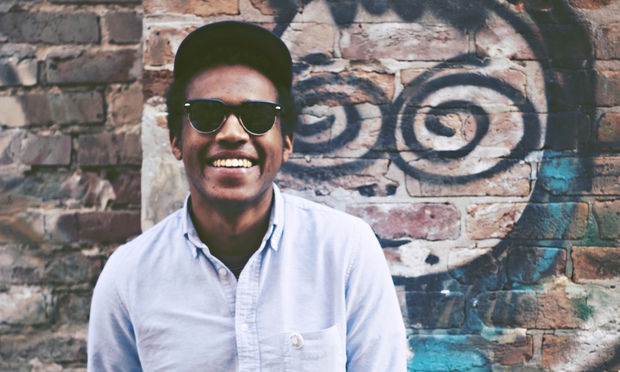 Tourist
- Pass
Tourist is the stage name for songwriter William Phillips's dance project. What songs has William Phillips written? Only last year's most award-winning and controversial Top 40 jam, Sam Smith's "Stay With Me." All that Grammy-winning songwriting has delayed Tourist's own debut album, but judging from the handful of EPs available on Spotify, it's sure to be a hit among the EDM kids.
Nortec Collective Presents: Bostich + Fussible
-
Pass
Let's break this down. First, we have the word "Nortec" which is a style of music that combines Mexican norteño, a genre similar to polka, with your run of the mill techno. Norteño+techno = Nortec. Next, we have "Collective": the Nortec Collective is a
musical ensemble comprised of various one or two-man projects
. Which brings us to Bostich + Fussible, the specific duo from the collective that is performing at the year's Coachella. Still with me? If you're not, then I won't even go into the fact that
they've recently distanced themselves from the Nortec banner
, which may or may not have disbanded altogether last year. All that's important for you to know is that their music as been defined as
the soundtrack
for the city of Tijuana.
Cashmere Cat
-
Pass
DJ/Turntablist... there's an EDM descriptor I haven't used yet. I would say there can't be many left, but I would probably be wrong. There's so many varieties of DJs that my head is spinning as jerkily as their turntables
ROTFLMAO
..... yes. This is what I've been reduced to. Give me strength, Coachella gods. Anyway, the Norwegian artist has worked with musicians from Kanye to Ariana Grande and features Grande's vocals on his latest single, "Adore." There you have it.
St. Paul and the Broken Bones
-
Play
The first time my friends Bonnie and Jason played a St. Paul song for me I was impressed. Then they played the music video and I was blown away. With the voice of a wise gospel singer and
the moves of James Brown
, former preacher and lead singer Paul Janeway is acutely aware that his appearance surprises people. But what I like most about this seven-piece soul band from Alabama has less to do with the shock factor and more to do with the fact that they play every performance like it's their last.
St. Paul and the Broken Bones - pc: YouTube
PHOX
-
Pause
Speaking of seven-piece bands with amazing vocalists, PHOX's Monica Martin's Fiona-esque vocals garnered the group a lot of attention on last year's festival circuit. Though this Wisconsin band's accidental success sounds like a
storyline from Nashville
(plus, Martin
is essentially Scarlett
without the love triangles), their talent is anything but fictional.
Carl Craig
-
Pass
Supposedly, this Detroit-based music producer is some kind of big deal in the world of techno. He performs under like a hundred names so it's entirely possible that every techno act at Coachella is him under a different alias. At least that's how it sounds to me at this point in the game: they are all the same.
New music will be added as each installment goes live.

Friday's Set List: 49/49 Completed
Saturday's Set List: 17/59 Completed
Sunday's Set List: 0/52 Completed
Thanks to Sakroots for sponsoring this post!